I'm Chris, a 22 year old graduate from the Trinity CertTESOL course at Oxford TEFL. Prior to spending August in the laid back and picturesque city of Prague, I was an Economics student at Swansea University in the UK, graduating in July 2015. If you had asked me a couple of years ago what I thought I'd be doing after graduating from university, I probably would've said something along the lines of the all too familiar "Find a job!". However, as graduation loomed ever closer, I realised that I wasn't yet ready to work a standard 9-5 office job yet. I wanted to do something different, somewhere different. I had really enjoyed a couple of weeks of volunteering in Ho Chi Minh City (or Saigon) in Vietnam in the summer of 2014, where I was an English teaching assistant in a Tourism College. This led me to the decision to get my TEFL certificate and become a fully qualified ESL teacher. After some research, and a very strong recommendation of my sister (who had actually done the Oxford TEFL course in Prague a few years ago), my decision was made. I was going to Prague in August for a month, to learn how to explain the present perfect continuous form in a bit more detail than "I don't know, it just sounds right!"
The course lived up to expectations and more! The tutors were outstanding, the students well behaved and enthusiastic, and all us trainees got on really well. However, while most of my course mates were planning on staying in Prague, I had already booked a flight out to Singapore a couple of weeks after the course ended. Rather than finding a teaching job straight away, I took the opportunity of being free from any commitments or obligations at home and elsewhere to backpack around South East Asia, simultaneously on the lookout for a place to settle down and do some ESL teaching. So, on the 12th of September, I waved my parents goodbye at the airport, and, full of anticipation and excitement, boarded my flight to what would be my biggest adventure so far.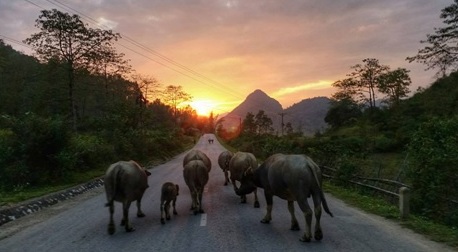 I spent the next four months sleeping in countless different hostels, in countries all over Asia, and meeting a whole lot of amazing people. For anyone thinking of travelling solo (whether it be in Asia or anywhere else) don't worry! I actually found the majority of people I met were in the exact same boat as I was. Over the four months, I travelled through Singapore, Indonesia, Malaysia, Vietnam, Laos, and Thailand (a pretty standard backpacker itinerary). The favourite part of my trip was probably buying a motorbike in the south of Vietnam, and spending a month with two guys I met there driving up to Hanoi, as well as exploring the surreal surroundings of the North of Vietnam, reaching as far as the border to China. All in all it was about 2500km, and I still recommend it to everyone I meet who is travelling through Vietnam.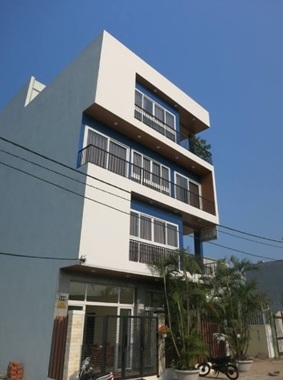 But Chris, this is meant to be a blog post about your ESL teaching experience, not your travels! You're right, but it was during this road trip through Vietnam that I came across Da Nang, a coastal city with a population of around a million people. It was perfect. I wanted to live in a city which was big enough to have things going on, but not too much of the hustle and bustle. Da Nang is divided into two distinguishable areas: the Eastside and Westside. Eastside is an area which is East of a big river which runs through Da Nang, and is closer to the beach, while the Westside is to the west of the river and more in downtown Da Nang. I live on the Eastside, a stone throw away from the beach road boulevard, which runs parallel to a stunning beach. I was lucky enough to find a brand new apartment block, in which I have my own studio room (double bed, sofa/TV, desk, shower, small kitchen and a spacious balcony). This costs me 295 USD per month, excluding electricity. All in all, my rent and utilities come to around 330 USD a month, which I'd say is about the average for a private studio apartment. There are cheaper accommodation options available, such as house sharing or living on the Westside. I think I will move to a house share with other teachers at the start of August, but will stick to the Eastside, as it is very quiet compared to the Westside.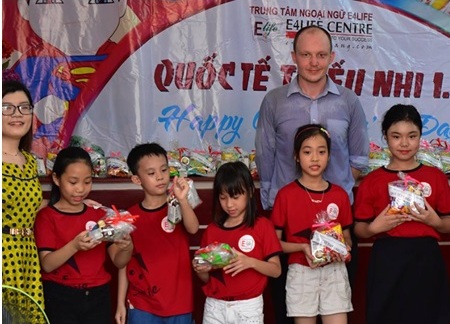 When teaching in Da Nang, as well as Vietnam in general, you have two options. Either you teach at one school who will offer you full time hours and a contract, or you find numerous different schools and fill up your schedule this way. I opted for the former option. With guaranteed work hours, and a better rapport with the school/students, I found this option to be more attractive and convenient. However, there is the long and tedious process of getting all the paperwork for your work permit. The class sizes range from 5 students up to about 20 students at my school, with an average of about 13. I teach all ages, from shy 5 year olds to adults. Salary is almost always paid per hour. I earn 13 USD an hour, which will rise to 15USD per hour once my work permit is sorted. This is around the average wage for ESL teachers in Da Nang. In Hanoi and Ho Chi Minh, ESL teachers can earn up to 30USD an hour! Living costs here in Da Nang are very low. Eating out at local street food vendors will set you back just over 1 USD (noodle soup and a drink). If you opt for somewhere more "Western", it's still only about 5 USD for a meal and a drink. Teaching in Vietnam does offer a very good opportunity to save money if you have a realistic budget. When I'm not teaching, I like to go to the beach, drink coffee with friends, go out in the evenings, or take day trips on my bike around Da Nang. There are some real hidden gems out there if you just take the time to explore a bit.
So, that's my story so far. Teaching in Vietnam is an amazing way to save a bit of money, and experience a totally different culture. Da Nang is a fast growing expat city, as well as a booming tourist industry. However, this doesn't stop the people from being anything but welcoming to foreigners, as long as they are respectful and open-minded to living here. I think I'll happily stay here for another year or so, before either moving back to Europe, or wherever else the wind might take me!   
Would you like to explore the world and work abroad? Get qualified to teach English in only 4-weeks with our Trinity CertTESOL course and take advantage of our free lifelong careers service. For more information visit this page, get in touch or apply here.          
If you are considering working as a TEFL teacher in Asia but you are unsure which country, you might find our infographic useful.