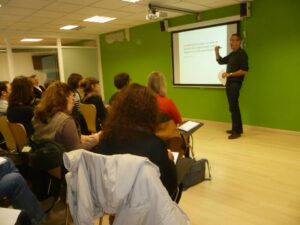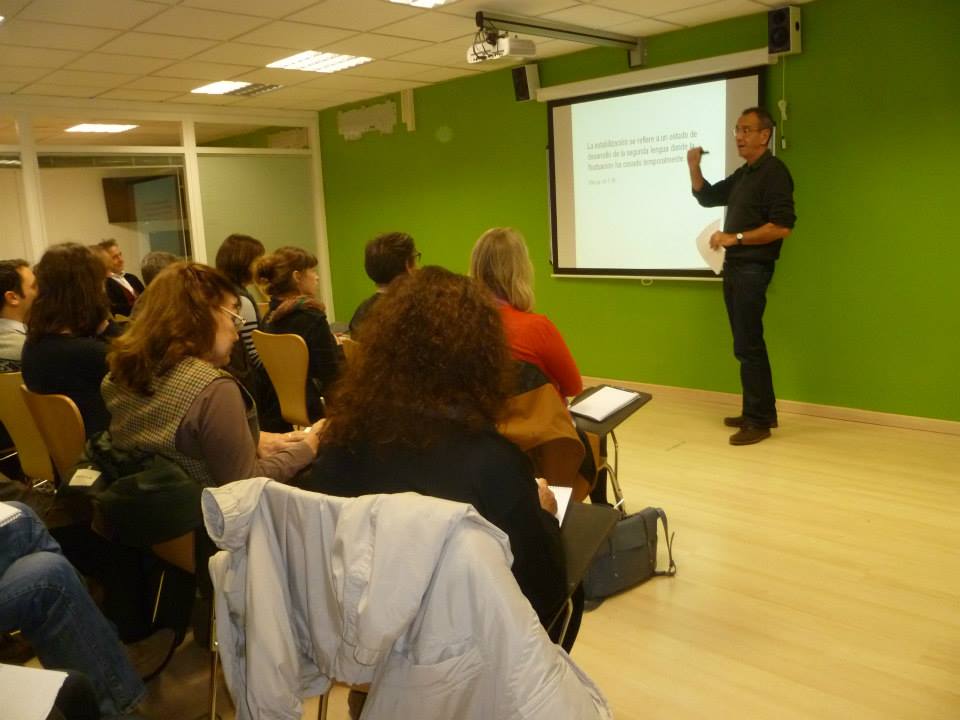 The month of November was a busy time for the team at Oxford TEFL in Barcelona. Not only were we changing location to a larger and more modern space near Passeig de Gracia, we also had our regular round of free teacher workshops for anyone within the TEFL teaching community in Barcelona and beyond.
Friday 15th November saw the appliance of science and technology in the classroom with two workshops, the first by Daniel Barber, called "Neuroeducation: the appliance of science in ELT" and the second by Billie Haas, entitled "Using Facebook groups in class". Both workshops challenged the attendees to get in touch with their more creative sides, asking ourselves questions such as "What's going on in the language-learning brain?" And "How can you exploit your students' social media addiction to provide a whole new learning experience in your classroom?" A fantastic workshop and great fun too for everyone.
Friday 22nd November was the day that Emily Kirkpatrick and Francesca Walls lured our guests into getting in touch with the their student-selves. Their workshops, "Visual, creative and kinaesthetic lessons for kids" and "Bilingual Learners in the Multilingual Classroom" were engaging and dynamic, using energetic activities to enrich the experience for all language learners, whether they are visual or kinaesthetic, bilingual or multi-lingual, and all shapes and sizes! It was a bit of a workout for our attendees, but very informative too.
Friday 29th November was Scott Thornbury's (@thornburyscott) and Nicola Meldrum's turn to tickle the taste buds of TEFL teaching with their workshops "Recargando las pilas: un estudio de caso de 'desestabilización' and "Try before you buy". Scott tackled the topic of fossilization and destabilization whereas Nicola spoke about how to make effective lessons focused on real life language and communication skills in English; both very common issues that our students face in their language learning journey. Practical and challenging as well as fascinating – great job.
We would like to say a big thank you to all of our speakers and guests who attended these workshops this November 2013. There are more workshops being planned for the coming months so stay tuned for the next round! We suggest you sign up to receive our newsletter for upcoming  events, blog updates and news from Oxford TEFL.
If you are interested in attending a conversation class and workshop for students and teachers on December 13th with award-winning author and trainer Lindsay Clandfield, email [email protected] to get on the list. There will be free admission and refreshments, just be sure get in touch soon as there are limited places available. More info coming soon!