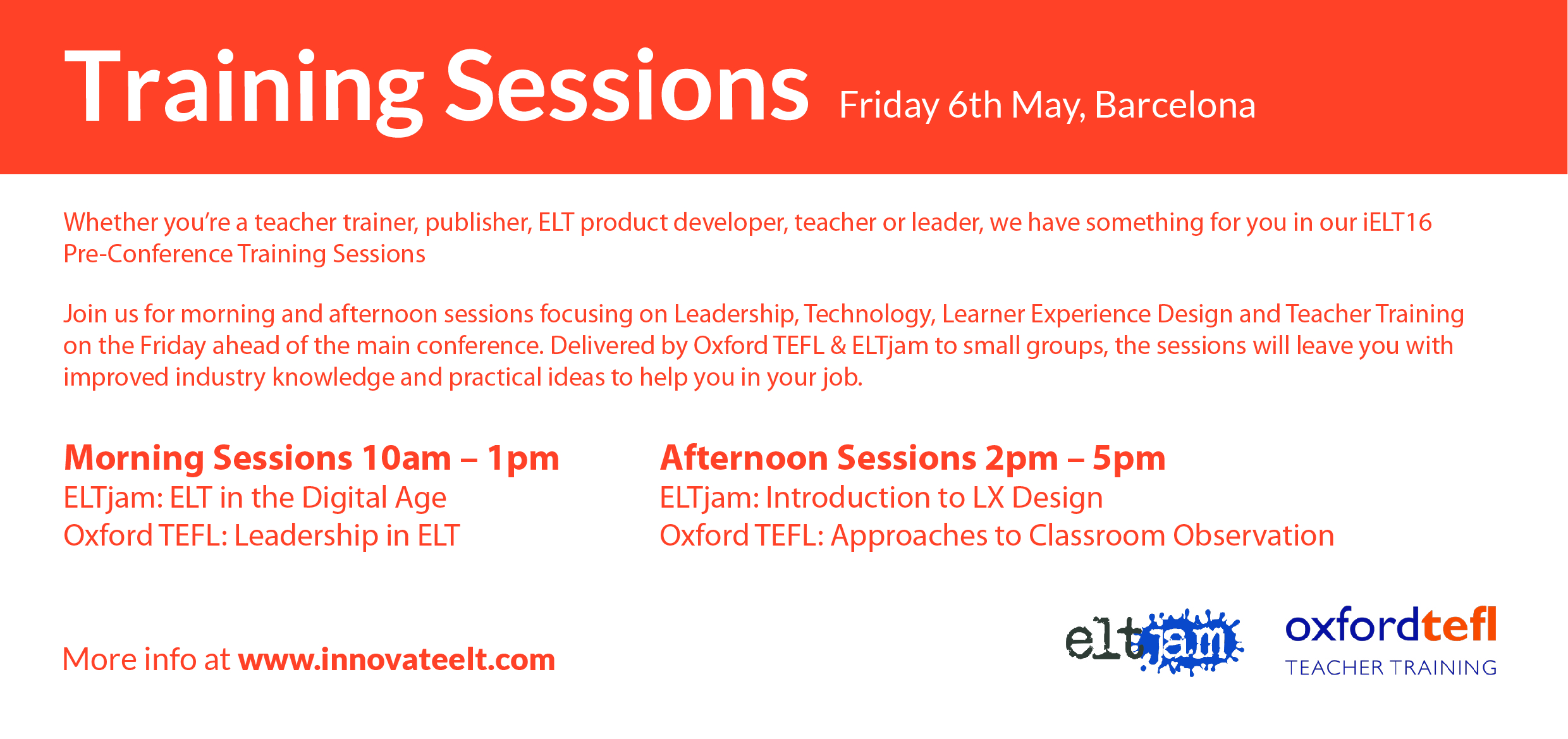 Are you thinking about attending the Innovate ELT Conference in Barcelona this May? Make the most of your trip and join the pre-conference sessions. From leadership to digital learning products, there is something for everyone.
The sessions will be led by Duncan Foord, Oxford TEFL Director, and Nick Robinson and Jo Sayers from ELT Jam. As co-organizers of the conference we have responded to the demand and decided to offer these pre-conference sessions for an affordable price and which can be attended by delegates or any teacher in the city who would like to learn from the organizers of this popular conference.
The sessions are as follows:
Morning Sessions
10am – 1pm
ELTjam: ELT in the Digital Age
An essential primer on where ELT is today and where it might be going.
Oxford TEFL: Leadership in ELT
An essential introduction to the three key areas of leadership: knowing yourself, communicating with others and building teams.
Afternoon Sessions
2pm – 5pm
ELTjam: Introduction to LX Design
How to create amazing digital learning products. 
Oxford TEFL: Approaches to Classroom Observation
How can we as tutors make sure we give trainees the feedback they really need?
For a full description on these pre-conference sessions or to find out more about why you should join us this May at the Innovate ELT Conference, visit the website here. Tickets can be bought here. Limited availability.