It's not an easy task finding the best TEFL course for you – especially when there are thousands of options to choose from all over the world. Throw in some confusing terminology and you have a lot of work ahead of you unless you have some tips to point you in the right direction. Here are our top tips to help you choose your TEFL course.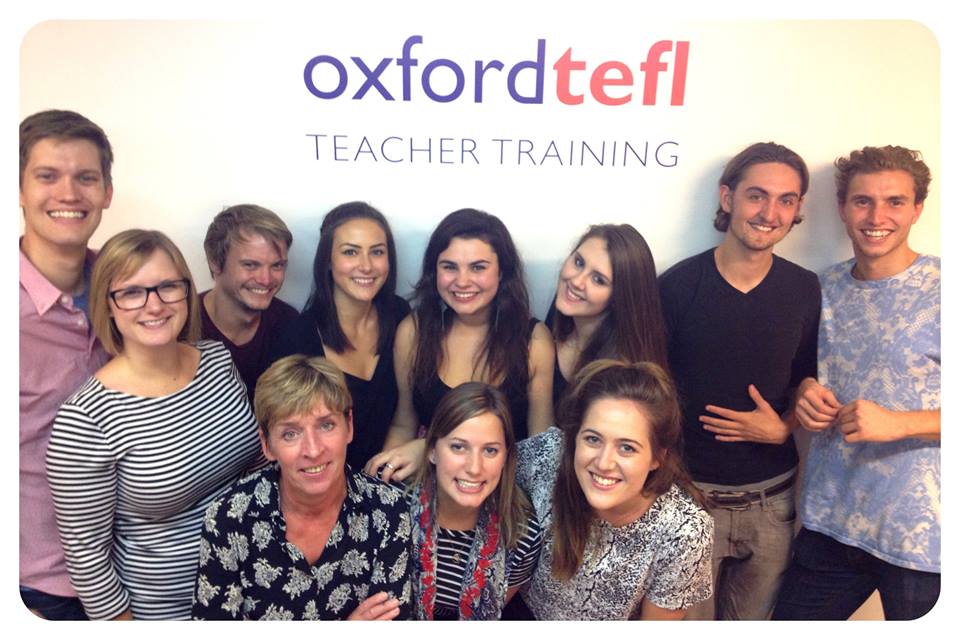 1. Do your research
Don't risk losing money or wasting time. Make sure you are able to fulfill your dream to teach abroad and do your research.
A good place to start is by visiting TEFL review websites or other platforms for a list of schools. Contact schools directly via email or telephone to ask questions and find out more about what they offer. Listen not only to their answers but also to the way they respond and the feeling you have about the service you receive. Did you feel that they were just selling a course or did they ask you questions to find out if the course is suitable for you?
Browse a number of different online platforms and social media to get a good feel for the type of institution you have found. Do they seem professional and friendly? Do they have a number of centres or are they a small school?  
Become familiar with the terms which are common: TEFL, TESOL, Celta, CertTESOL, ELT etc. so that when they are used online or in information packs, you are better able to make informed decisions.
If you know someone who has taken a TEFL course abroad, get in touch and find out what their experience was like.
You might also find it useful to visit a website such as tefl.com for information about living costs and job opportunities around the world
2. Consider price
If you are looking for a high-quality TEFL program, price should not be your main driving force. Good training comes at a price. The certification, facilities and staff all need to be paid and any extra services like careers, visa, accommodation or class materials might or might not be included. Be suspicious if a program seems 'too good to be true' or much cheaper than the others. Online courses will always be cheaper but will reduce the chances of finding work greatly and graduates of these courses are much less prepared for teaching afterwards (see a comparison of studying TEFL online vs face to face here). The country in which you study will also affect the course price.
3. Accreditation by Trinity or Cambridge
The two most recognized TEFL certifications are Trinity CertTESOL and Cambridge Celta. At the end of each course a moderator from Trinity or Cambridge will visit the school to meet the trainees, check their work and the facilities and certain standards must be met. Even if you are not sure that teaching is a career move for you, or perhaps you simply want the experience of studying abroad, by choosing one of these certifications, future employers will know that you dedicated yourself to a worthwhile training program. You learn valuable personal and professional skills which you can take into any workplace. If you plan to travel at any time in the future, you will know that your Trinity CertTESOL or Cambridge Celta certificate will be accepted and you will be able to work as an English teacher. For more information about accreditation visit this page.
4. Good reputation
Even if the name of a company keeps appearing online, it doesn't necessarily mean that they have a good reputation. It might mean they invest more money in marketing though. To really find out about the reputation of a company, ask around. Visit forums, ask to speak to graduates and read reviews. Is the company in question prominent in the TEFL industry? Do they host or attend conferences or are they part of organizations which aim to improve the industry?
5. Qualified and experienced tutors
You want to learn from the best, right? So who are your tutors? Find out what their qualifications are and if they are qualified to train teachers (not just teach students). All good courses should be taught by trainers with a minimum of the Trinity DipTESOL/ Cambridge DELTA and with a minimum of three years experience teaching/ training.
6. Program and schedule
Most people take a 4 or 5-week intensive course and some take part time courses (usually so they can fit it around a work schedule). The intensive course tends to work well because participants can focus all their energy for one month and not get too distracted by other things. The great thing about this is that after just one month of solid training participants become fully-qualified TEFL teachers.
But what should be included in the program? Ask to see an example schedule of sessions/ teaching practice and other activities included in the course. Does it cover all the basic requirements? Things to look out for are:
Minimum of 6 hours of observed (by a tutor) teaching practice
Input sessions (phonology, grammar, measuring levels, using materials and technology) 
Project work
Lesson planning guidance
Assessment (teaching practice, projects, exam)
Schedule (120 hours minimum, block hours, time off)
7. Class size
Large classes might seem like fun but the reality is that you are unlikely to receive personalized attention from your tutors or other staff members if you are competing for space and attention from 30 or 40 others. Up to 16 trainees per group is acceptable and with smaller groups for the teaching practice and feedback sessions. Find out directly from the school what the maximum number of trainees is and don't accept a vague answer.
8. Facilities
A safe and comfortable environment are essential if you want to increase your chances of completing your course successfully. Some things to look out for are:
Heating and air-conditioning if the climate makes it necessary
Comfortable chairs and tables which are not broken
Computer, projector, screen and speakers
WIFI and photocopier
Space to study or prepare classes
Resources and materials library
Interactive white boards are not essential.
9. Careers service (not 'job placement')
Be suspicious of any company which offers you job placement – this is a marketing tactic. Your ability to work after the course should depend on your performance on the course, your presentability and professional conduct, feedback from students, accreditation of certificate and work permits. A good course provider will offer the following as part of their careers service:
Help writing a CV
Send out your CV to contacts and schools
Advice about agencies or online platforms
Keep you informed about current and up-to-date job opportunities
Prepare you for interviews and demo lessons
Write references for you
Put you in contact with graduates working around the world
Provide you with an accredited TEFL certificate
10. Community
It can be challenging to move abroad and start an adventure, especially if you are doing it alone. Being part of a community when taking your TEFL course will help ease you into a new life abroad and introduce you to others who are in the same situation as you. Whether it is a regular pub night, language exchange, support network, workshops, conferences or simply a space to hang out; this can all help you to settle in and meet people. When inquiring, find out by asking the person responding to your email/ call if they provide any of the above and check out their Facebook pages or other social media for an idea of what's on offer.
Ultimately, you need to ask yourself:
Will the course provide me with the necessary skills, qualification and support to teach?
Am I receiving the value of my financial investment?
Will I enjoy the experience?
If you can answer all three of these questions with a solid 'yes', then you might just be getting somewhere. Good luck!
If you would like to gain an accredited TEFL certification, read about our Trinity CertTESOL or Cambridge Celta course or get in touch.