Welcome back to the 'A quick coffee with…' series from Oxford TEFL. In these articles, I interview key members of our team and find out about how they got to where they are today. They also share their top tips of the trade, and sometimes one or two surprising secrets! I've already enjoyed coffee with Oxford TEFL Director, DipTESOL Course Director, and CELTA Course Director. Today, then, is the turn of somebody else many of you may know – Sales and Marketing Director, Fran Austin.
For lots of you, Fran's will be a familiar face. Indeed, she is often the first point of contact for Oxford TEFL trainees. From TEFL Starter to CELTA, Development Courses to DipTESOL; if you've enquired about training with us, you're sure to have received a prompt and friendly reply from our very own Fran! However, whether you've spoken to her often or the name is a new one, the scope of her role may come as a surprise.
So, sit back and read on to find out about Fran Austin past, present, and future!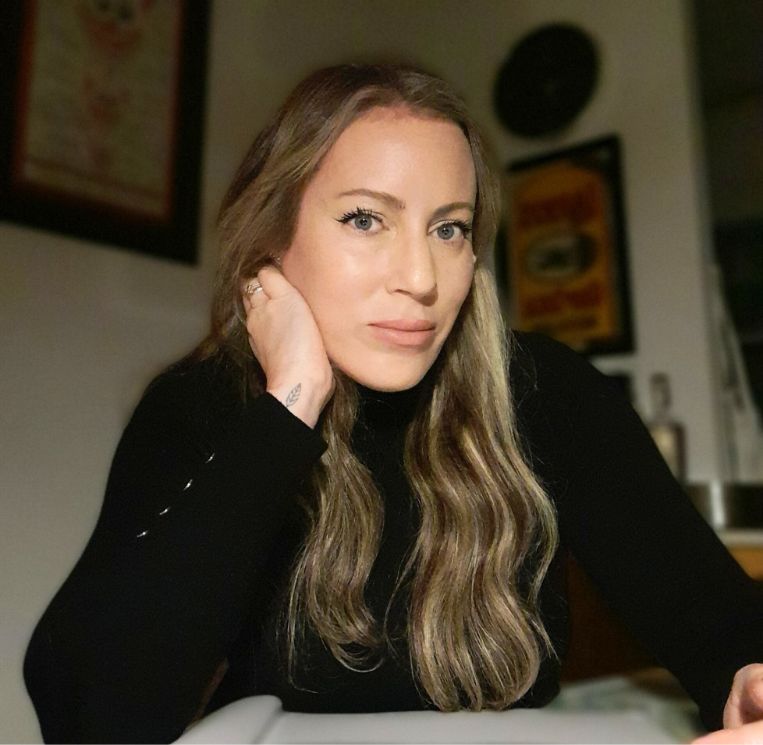 NAME: Fran Austin
NATIONALITY: British
HOME: Barcelona
ROLE: Oxford TEFL Sales & Marketing Director
1) What has been your career path so far?
Starting in TEFL
Many years ago when I was a mere 21 years old, I went travelling to Asia and Australia. It was when I was in Laos and I offered a free English class to a hotel manager's son in return for a night's accommodation (I was broke) that I had my first taste of English teaching. That day I discovered that there was demand for English, even in some of the remotest corners of the planet.
So, when I returned to England I decided I would save up to get qualified. A friend was already in Barcelona doing the same thing. It seemed like a cool city, so Barcelona was the only place I really considered studying. I didn't actually plan to stay but the city seems to grab you by the waist and do a dance with you. That made it tricky to leave and I started to make more roots here.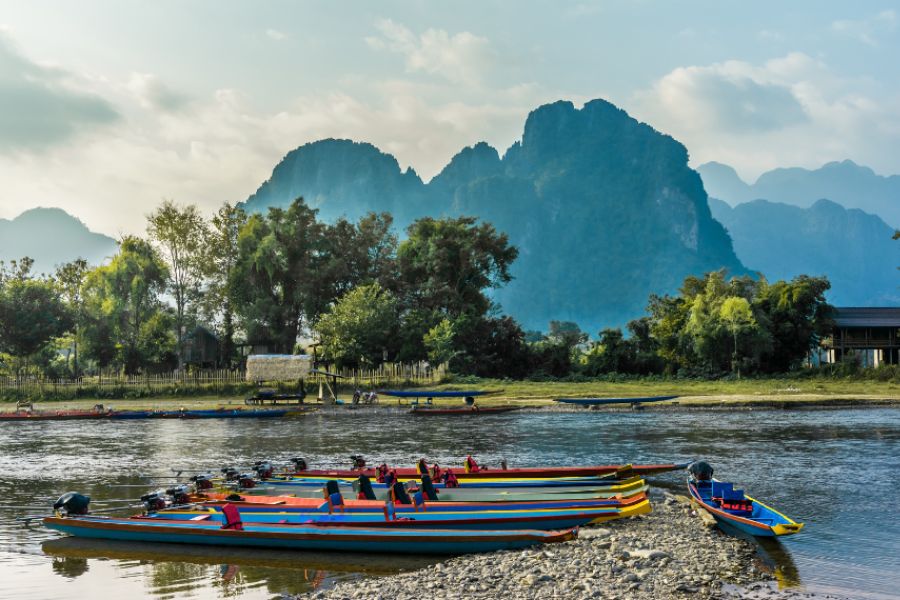 A new challenge in TEFL
In 2010, after teaching English in some local schools for a few years, I wanted a new challenge so I decided to start my own small business running English immersion courses in my hometown, Winchester, UK. I started to plan every aspect of the business and what I could offer students. Writing a business plan, building a website, opening social media accounts, sourcing partnerships with schools in Spain, finding hosts, selling courses…it was all new to me.
Luckily, the hard work paid off! In 2011, on a tiny budget I managed to launch and deliver English immersion courses each summer over four years. I also completed the Trinity DipTESOL course at Oxford TEFL during this time. This really helped me deliver even better lessons to my students.
Becoming Oxford TEFL Sales & Marketing Director
Like most things in life, it wasn't long before a new opportunity arose. In 2011 I was lucky enough to be offered a new role at Oxford House as senior teacher. This quickly led to another role in 2012 as community manager. Then, in 2013, I was offered a role as sales administrator for teacher training. Finally, in 2014, I became Sales & Marketing Director for Oxford TEFL. That is when I decided that the time had come to hang my hat up and leave teaching forever to pursue a new chapter in my life – working in marketing. I then gained a Diploma in Professional Marketing over three years. This has been fundamental in helping the Oxford TEFL brand to grow.
2) What are the biggest lessons you have learnt over the years?
What marketing means
When a lot of people think of 'marketing' they think of some smooth operator who will try to talk you into anything just to make a profit, whatever the cost to the consumer. Marketing is more about tapping into the emotions and psychology of the consumer than it is about numbers or social media profiles. It's about being customer-focussed, and about putting yourself in their shoes. And, now more than ever, it's about providing an excellent product or service which solves their problem. In other words, it's not about us; it's about YOU.
What matters to people
In the last 10 years or so I have learnt much more about what matters to people. This could be pursuing a dream (such as living abroad or becoming a trainer). Or maybe it's learning a new skill (such as teaching English or public speaking). Or perhaps it could be creating meaningful relationships (such as joining a new community or being recognised as a valuable team member).
All these things, and many more, have played a role in what Oxford TEFL offers. I hope I can help people to achieve some of these ambitions when they come to Oxford TEFL with a desire to teach abroad, start a new career, or simply to keep on learning. My job is to help them navigate those first steps towards a future which aligns with their values and goals. The job of Oxford TEFL is to provide the high quality training and skills needed for them to then keep on going after that.
3) What does a typical working day look like for you?
A typical day for me usually involves making a pot of Earl Grey tea (I am British after all!) and sitting on my balcony for a few minutes with my dog as the city wakes up. I work from home so it doesn't take long for me to open up my laptop. Just after 9am I check my agenda to see what the day has to offer me. This could involve a number of things such as responding to enquiries, creating content, copywriting, planning strategy and even helping to develop new courses.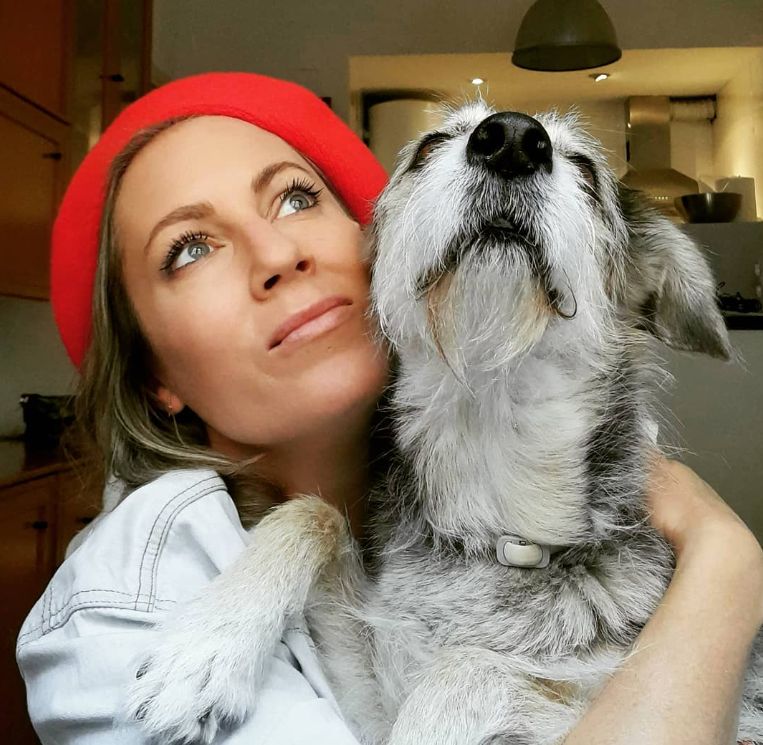 For example, at the beginning of this year, I was responsible for developing and launching our very own Spanish teacher training courses. This has been an exciting project to lead and as we continue to build this department, I am sometimes involved in deciding future developments. These could be offering different formats, dates or input sessions, based on the feedback we receive. We are committed to listening to our graduates closely and to innovating and improving our courses based on this feedback. So, some of my daily tasks are a direct result of this.
I love having the flexibility to work from home but I also love connecting online with my colleagues and going to Oxford House to meet them occasionally. As I work from home and don't need to spend time commuting, usually by about 18.00 I am walking on the beach with my dog.
4) What advice would you give someone who is thinking about starting a new career?
If you are unhappy in your job or simply feel that you are not living the life you want to live, it is time for a change. It may seem like an impossible task or in some cases, simply too far-fetched. However, if you have the resources to do so, feel the fear and do it anyway! Around 75% of our CELTA trainees have never taught English before, around 60% have never taught any subject before, and around 45% are non-native English speakers. That's a lot of people who have most likely felt just like you. That is to say, they were perhaps doubtful, scared or feeling out of their depth.
Whether it's teaching English, becoming a dog groomer, training to be a chef (or anything else for that matter), if you have a passion, if you are motivated, if you have the resources and the time…just do it.
5) What does the next 10 years hold for Oxford TEFL and language education?
What the TEFL world has already achieved
Considering all the upheavals we have seen in the last three years, ten years seems like an eternity! A few years ago I would have said 'online learning and teaching will be the most popular way to learn a new language'. If not that, maybe 'gamification will be widely used to stimulate learners' language and problem solving skills'. Or that 'AI will play a central role in our day to day lives'. In many many cases, this has already happened.
Sustainability in TEFL
Will we see robots running the reception desk at Oxford House Barcelona? No, I don't think so. Will we see a change in the way people invest in their education? Yes, I think so. In the future, due to the rising cost of living and environmental concerns, among other things, I think that people will spend in a much more intentional and well thought-out way. Companies who demonstrate a clear commitment to contributing back to society or reducing their environmental impact will become more successful and sustainable in the long-term.
For education providers, this will involve long-term dedication and hopefully also a much more holistic business model which includes an integrated sustainability plan so that it aligns with the values that consumers are looking for.
In the case of Oxford TEFL, we have built a relationship with CAMFED which provides education for girls in Africa. We have also made all our courses 100% paper free. This saves around 5000 photocopies per week. In the near future, we will be looking into more ways to deliver this promise of sustainability. That means going right back to the mission of the company and its interconnectedness with the worldwide community.
Flexible and personalised learning
More flexibility and personalisation will also come into play in the decision-making process. For this reason, I expect that we will start offering more of this on our online courses in the future. In fact, we are already planning some new online teacher development courses for both English teachers and Spanish teachers.
6) What are your top three personal / professional books?
Alchemy – Rory Sutherland
This book taught me so much about illogical thinking and how you should embrace this to influence people's thoughts and behaviour in a positive way. In summary, the best ideas don't make rational sense: they make you feel more than they make you think.
The 7 Habits of Highly Effective People – Stephen Covey
This is a classic and my go-to if I need to realign my view of the world. The seven habits this book outlines can be applied to literally any aspect of anyone's life. It influences my behaviour on a daily basis.
Flow – Mihaly Csikszentmihalyi
This book teaches the reader how to use creativity, transformation and discovery to improve performance and quality of life. It guides you towards self-awareness and empowerment which can impact your life on many different levels and in many different contexts.
7) What's your favourite spot in Barcelona if you want to relax?
Barcelona is a busy city and the beach near where I live is usually crammed with people doing sport, sunbathing or walking. However when there is even an inkling of rain, you can be sure that people navigate straight to the bars or stay at home (unlike in the UK where people don't even notice if they are being rained on half the time!). So, walking my dog on the beach in bad weather is one of my favourite places to relax and be alone. Failing that, an early morning hike up to the bunkers at El Carmel for a panoramic view across the city is the next best thing.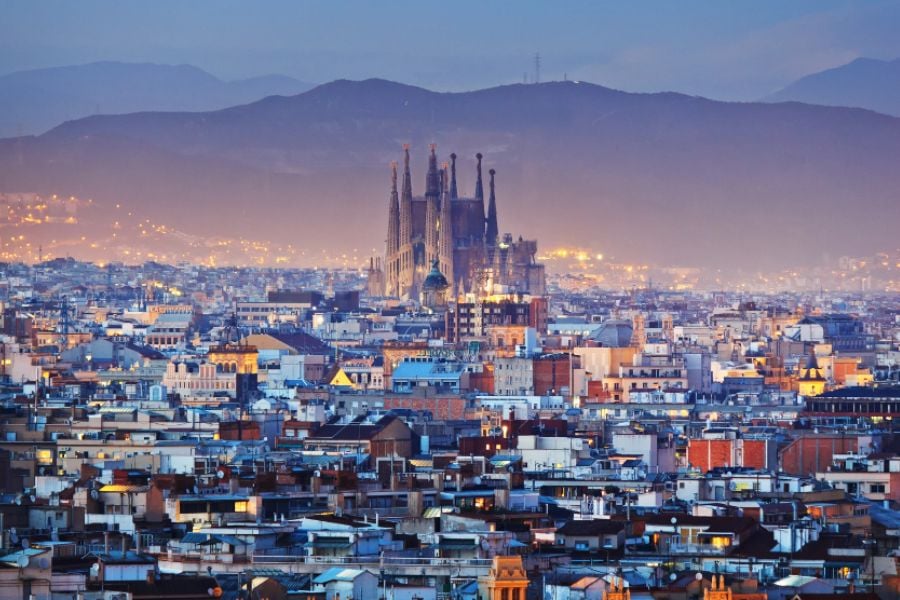 8) If you could travel to any city or country, where would you go?
Recently, I received a Google notification in my inbox to remind me that I can check my timeline. It surprised me to discover that I have visited 209 cities in the last 7 years since it was possible for Google to track me. This covers countries such as Canada, Japan, Italy, France, Hungary and many others. It's getting harder and harder to visit places which are not already overwhelmed with tourists.
The next trip I do will probably be somewhere much more remote – not a city. It would be fantastic to see Petra or go into the Moroccan desert for example. I would also like to change the way I travel so that it's much less damaging to the environment or local people. I believe that some of the most valuable lessons in life are a result of travelling. It teaches you many things, including resourcefulness, bravery, adaptability and free-spiritedness, but above all it teaches you perspective.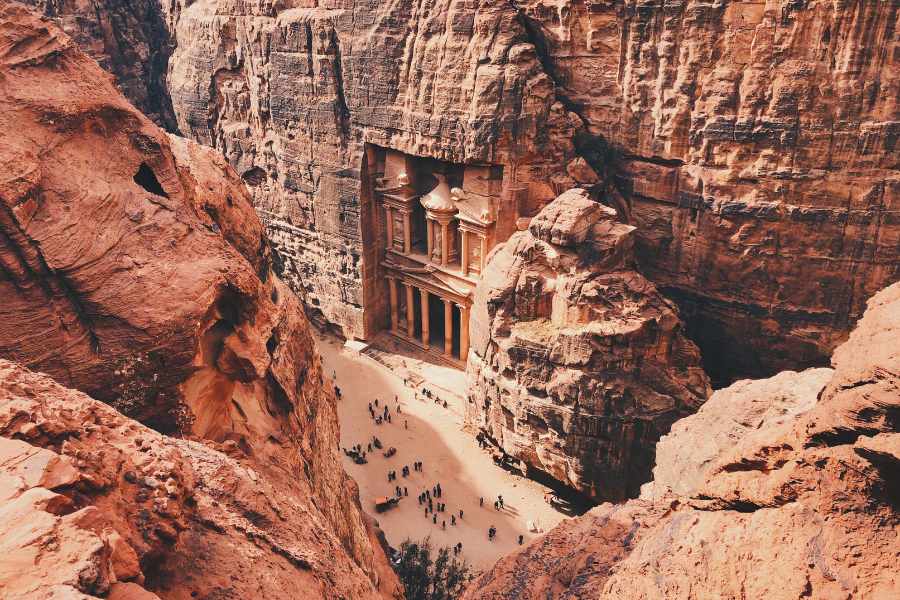 9) What are your plans for the rest of the day?
After a full day sitting at my desk I am usually itching to get up and do something. I love playing padel (a popular sport here which is a cross between tennis and squash) and I also try to do yoga every other day, even if it's just for a few minutes. Sometimes I spend hours and hours cooking or drawing. Today, I am doing yoga and then meeting a friend for a glass of wine, my other favourite hobby.
So, what have we learnt about Oxford TEFL's Sales & Marketing Director?
It's clear that Fran's personal and professional lives are both pretty varied and balanced! At work, she undertakes a wide range of responsibilities, supporting trainees and making sure Oxford TEFL offers the best courses to suit their needs. She also serves as a mentor to less experienced members of the team – myself included! – and in this capacity is generous with her time and patient in her feedback. Outside of Oxford TEFL, a combination of exercise, reading and wine suggests Fran really is making the most of what this lovely city has to offer!
---