Remember that time when you were stuck in a job you disliked and wished you were working with people/ working abroad/ doing what you really loved?
Or perhaps the time you were considering how best to apply your people skills or passion for languages to your job?
These questions, sooner or later, may have led you to TEFL ("Teaching English as a Foreign Language") and wondering how you can become an English teacher.
You find yourself frantically Googling "TEFL", "TESOL", "Teach abroad", "ESL" (and more) as your desire to soak up as much information as possible and choose the best course provider for your TEFL course leaves you…confused.
Nobody would blame you for needing some guidance here. There is a lot of information out there and a lot of acronyms to decipher.
This is why we have created this useful guide about how to become a TEFL teacher and find the best TEFL course for you. Let's get started.
Table of contents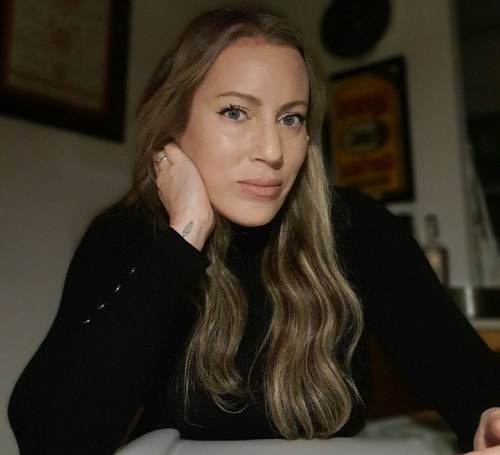 Fran Austin has been the Sales & Marketing Director for Oxford TEFL since 2014. Over the years, she has helped thousands of aspiring TEFL teachers navigate the pathway towards a successful career teaching English as a foreign language.
In this blog post, she provides her step-by-step guide to becoming an English teacher.
1. Getting Started in TEFL
What is TEFL?
"TEFL" is the acronym for Teaching English as a Foreign Language, or simply, English language instruction for non-native speakers. It represents one of the fastest growing educational fields in the world, and it presents thousands of excellent professional opportunities for teaching English abroad or online with a recognised qualification (we'll come to that later). You may have also come across the terms Teaching English to Speakers of Other Languages (TESOL), English Language Teaching (ELT), and teaching ESL (English as a Second Language). These are all related to the activity of teaching English as a foreign language. Still need help with these terms? Check out this blog post for more information.
Which is the best TEFL course?
It's not an easy task finding the best TEFL course for you – especially when there are thousands of options to choose from. Throw in some confusing terminology and you have a lot of work ahead of you unless you have some tips to point you in the right direction.
The Cambridge CELTA (along with the Trinity CertTESOL) is the most recognised TEFL certification worldwide. In fact, 75% of employers request this certification.
By choosing to take the Cambridge CELTA, you are not only proving to future employers that you take the profession seriously; you are also proving to yourself that it is worth investing in your future. If you want to become and English teacher, this is a great step in the right direction.
Remember that time when you wished you were working abroad or that you were able to apply your passion for languages to your job?
This qualification will provide you with the knowledge, skills, confidence and qualification to make that happen.
Now that you have narrowed your search down a little, it is time to do some more research.
Make sure you are able to fulfill your dream and do your research thoroughly. All CELTA course providers must meet certain high standards in order to deliver CELTA courses, including qualifications of the tutors (Delta/ DipTESOL minimum), quality of facilities or online platforms, assessment and feedback criteria.
So, by choosing to take a CELTA course, you can be assured that you will receive high-quality training, whenever and however you take the course.
Some things to look for:
Some other things to consider: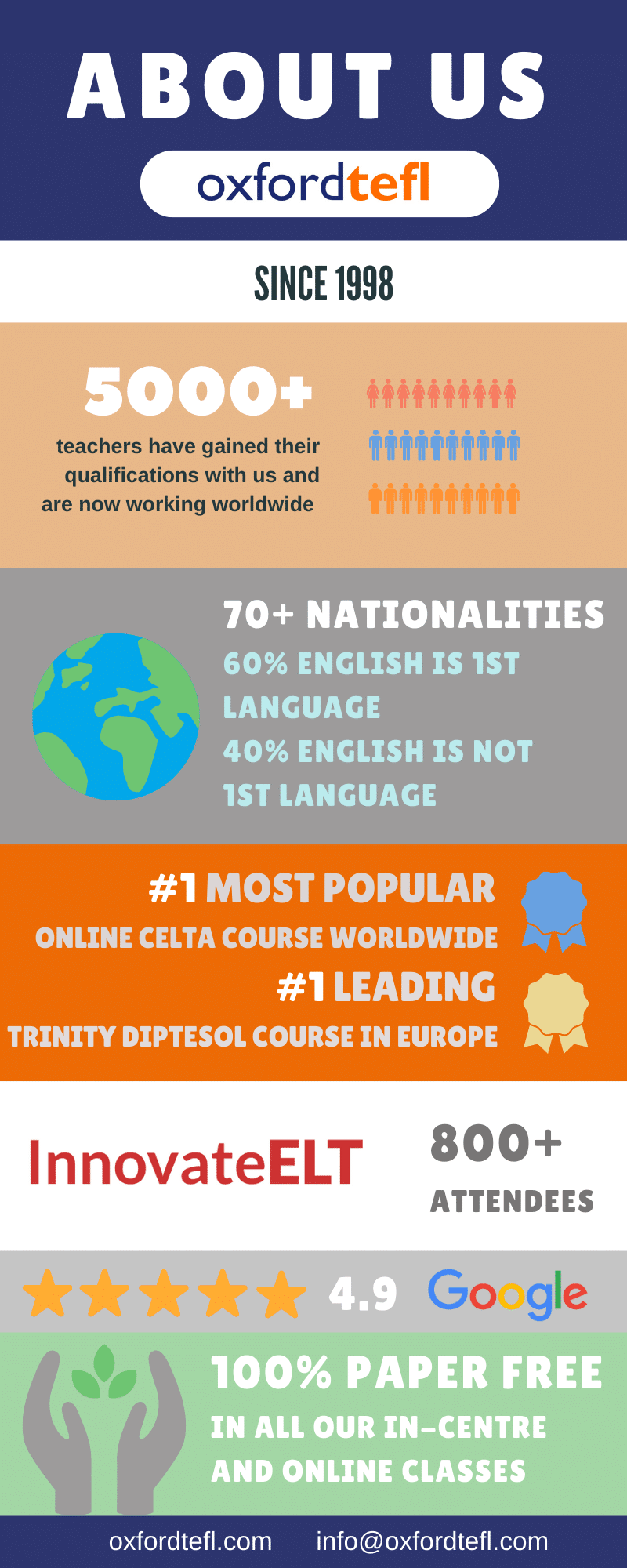 Ultimately, you will be answering these questions:
Will the course provide me with the necessary skills, support and qualification to teach English?
Am I receiving the value of my financial investment?
Will I enjoy the experience?
Now that you have decided which qualification you need and which course provider(s) are able to offer this to you, it's time to get down to the nitty gritty.
Which is the best CELTA course format?
The CELTA course is available as an online or a face to face course. But which is better?
100% online CELTA or the face-to-face CELTA course?
Schedules, pricing, technology and other considerations are likely to feature among the deciding factors. If you need help with this, take a look at our guide where we explain both modalities of CELTA course: face-to-face and online.
We have simplified the options below:
The 4-week 100% Online CELTA course format lets you continue enjoying the comforts of home without the need to spend time travelling to any centre. Make a coffee in your break, grab that folder you left upstairs, create your own personal workspace at home. This format is convenient, intensive and means you can gain your qualification quickly. A minimum of 6 hours of observed teaching practice will be done online with adult students. Even if you don't plan to teach online in the near future (though it is likely most people will be teaching online at some point), if you have basic tech skills, a good internet connection and you can clear your schedule for a month, this format would be ideal for you. Find out more about this course by watching our FAQs video with one of our tutors, Rubens Heredia.
The 14-week Part-Time online CELTA course is for aspiring teachers who are very keen to obtain their CELTA certification but are unable to set aside four weeks from their schedule. This format allows you to fit your training in around your other commitments. A minimum of 6 hours of observed teaching practice will also be done online with adult students. It is ideal for you if you need to continue working, or have young children at home, for example.
The 4-week face-to-face CELTA course may be taken in your home country or abroad. A minimum of 6 hours of observed teaching practice will be done in-centre with adult students. If your dream is to study or work abroad in an exciting new destination this could be the best option for you. Find out more about our highly-rated CELTA course in Barcelona by downloading our infopack and watch this video to know what's it like to study a CELTA at Oxford TEFL Barcelona.
How do I know if I'm suitable for the CELTA course?
Me? A teacher?
It may seem like a concept which is a little out of reach. The reality is that you could be the next teacher who inspires a child to find a passion in languages or a teacher who helps a student leave unemployment behind after landing a job in English.
You might also be surprised to know that around 40% of our graduates are non-native English speakers, around 60% have never taught before and that we very regularly receive trainees between 18 and 60 years of age (and sometimes even 70!).
If you know you want to become an English teacher, that is a very good start.
---
In order to be considered for the CELTA course, you must:
Be at least 18 years old (there is no upper age limit)
Demonstrate your ability to cope with the academic demands of the course, e.g. a university degree (in progress or finished) or work experience.
Have good enough health to deal with the demands of an intensive course of training (and travel if taking a face to face course).
C1.2 level of English or higher (non-native English speakers)
Be motivated to become an English teacher and have some basic knowledge of grammar
---
Remember, it is not necessary to have a degree, to be a native speaker of English, to speak a foreign language, or to have any previous teaching experience. If you plan to take the 100% Online CELTA course, you should also consider what hardware and software you may need.
Once you have submitted your application, you will be asked to complete a pre-interview task and arrange an online interview with a member of the team. This is a good way of finding out if you are a good fit for the course and vice versa. Nervous? Don't be. Take a look at our top tips to help you prepare for your CELTA course interview.
You are now one step closer to becoming a qualified TEFL teacher!
What can I expect from the CELTA course?
If you are looking for a challenging and rigorous course, you have come to the right place. Before even starting the CELTA course, you will be sent a 20-hour pre-course task to help you get warmed up. If you have the time and would like to get to grips with even more grammar and gain a good understanding of the foundations of teaching EFL, you could also consider our Online TEFL Starter course.
As a participant on a CELTA course, you will:
Teach real adults students (online or face to face): The teaching practice is usually the most fun part of the course! You will teach a total of 6 hours and after each class, there will be a feedback session with your tutor and fellow trainees followed by lesson planning help for your next lessons. You will also be able to observe other teachers. Unsure how the teaching practice on our 100% Online CELTA course would work? Learn more about teaching practice in CELTA courses.
Learn about teaching methodologies: You will learn a variety of teaching methodologies to use with your students during the course and after you graduate. This will include online/ face to face workshops, tutorials and video content as well as reading materials to help you understand and use these techniques.
Get to grips with grammar: Your grammar and language awareness sessions will mostly be in a workshop style, where your tutor acts as a "facilitator/animator" rather than as a lecturer. Grammar doesn't have to be boring, as you will find out in these sessions.
Observe experienced teachers: You will have the opportunity to observe some tutors so you can see first-hand how experienced teachers plan and deliver classes, providing further insights into lesson planning, staging and management.
Become confident using materials and technology: We encourage the use of YouTube, interactive online teaching platforms (Kahoot, Quizlet etc) and social media alongside the use of books and other more traditional activities. Our 100% Online CELTA courses will also help you gain confidence using tools such as Zoom to help you deliver engaging and effective online lessons.
Gain lifelong friends: You can expect to meet and learn from people based all over the world. Our community of trainees, teachers and tutors is growing every day. We are a friendly community and we would love you to be a part of it! Meet some of our 100% Online CELTA graduates.
If you would like to know more about the course content, download the official cambridge CELTA syllabus from the Cambridge Language Assessment website.
2. After Graduation from the CELTA course
What type of work can I get after graduation from the CELTA course?
As mentioned above, around 75% of TEFL employers request the Cambridge CELTA qualification. So, if you have chosen to gain the CELTA, you will already be at an advantage compared to many others.
Next, you can start thinking about applying for positions. Some typical teaching positions that graduates find are:
Private lessons
Online lessons
Group classes in a language school
Specialised English classes eg. in-company, exam preparation (more information in the next section)
The effects of COVID have had a major impact on ELT markets around the world. The closures of in-classroom schools did not lower the need for TEFL teachers around the world, but many schools have switched to online learning, either fully or partially.
There are thousands of online teaching jobs available, and the need for online teachers continues to grow. The percentage of students taking at least one online class a week is now estimated at 32%. So, this is certainly an area of ELT worth exploring.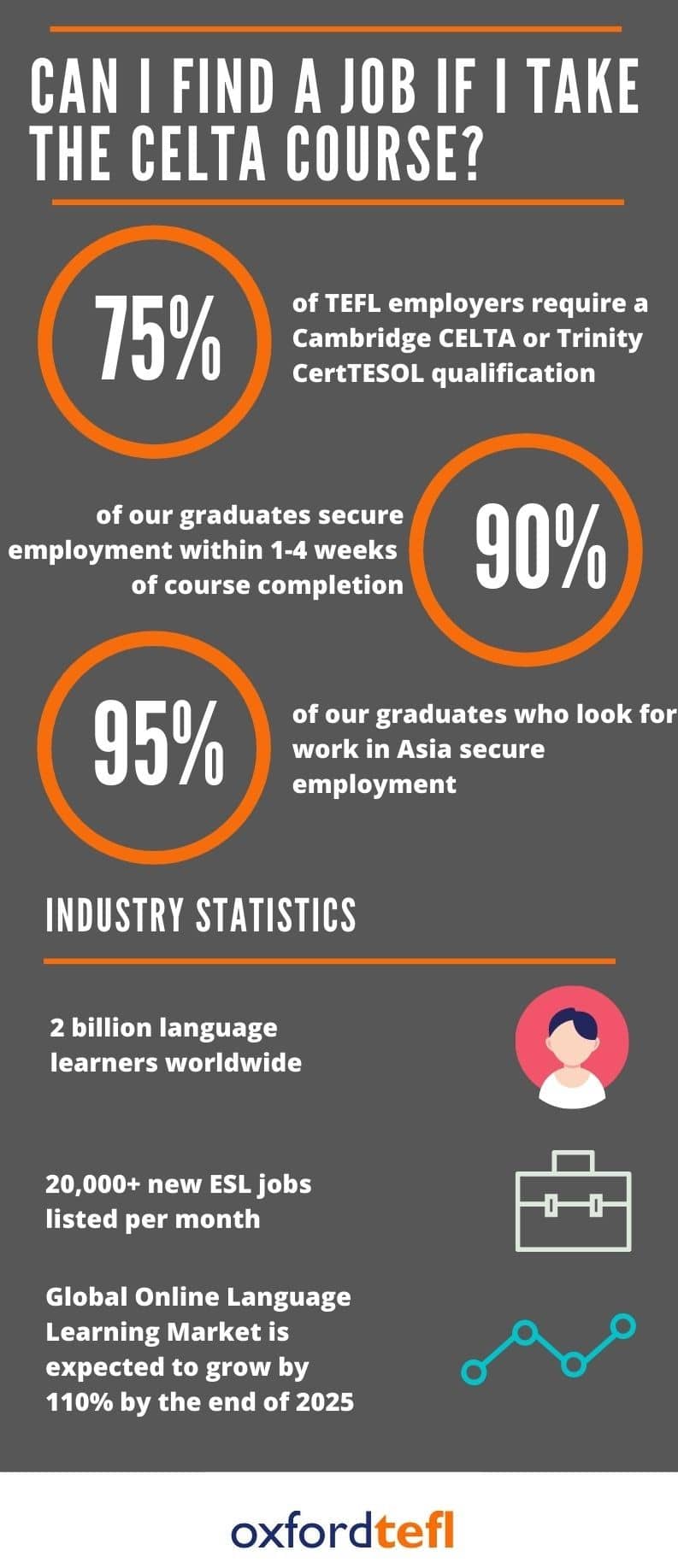 A good course provider will also include some support finding work after you have graduated. This is how we can help you find a great job in TEFL via our careers service:
Provide you with your CELTA qualification
Help you prepare your TEFL CV/Resume (take a look at a snippet of one of our one to one careers sessions)
Keep you informed about TEFL vacancies via our Oxford TEFL Jobs facebook page
Send out your CV to employers in Europe (300+)
Provide you with a list of employers worldwide (300+)
Prepare you for job interviews
Recommend teaching online companies
Help you find private students
Help you prepare for demo lessons
Connect you with our graduates
Write references for you
Find out what one of our graduates has been doing since he completed the course.
What else can I do after the CELTA course?
Why stop there? Now you are a fully-qualified teacher with a Cambridge CELTA under your belt, you can fine tune your skills, specialise or find a niche in the market.
Planning to teach online? Consider a course to help you set up as a successful online English teacher. High demand teaching English to children in your town? Pick up the skills you need by enrolling in a teaching Young Learners course. Dreaming of working in Japan? Improve your employability by learning how to teach Business English. Or perhaps you are looking for a higher position in your school or to move into teacher training or even content writing? Delve into the Trinity DipTESOL and see where it takes you.
Still unsure which teacher development course is for you?
Take a look at some of these articles to help you decide:
Teaching Business English
Teaching Cambridge Exam Preparation
Teaching English for Academic Purposes
Teaching Young Learners
Leadership in ELT
Teaching IELTS
Teaching CLIL
Teaching English Online
Teaching Pronunciation
Trinity DipTESOL course
But can I really be an English teacher?
Let's not pretend, even experienced teachers occasionally need to look up a grammar point before giving a class or need help with a lesson plan from a colleague. Learning never stops.
One of the wonderful things about teaching English as a foreign language is that there is a huge community of teachers worldwide and many, many opportunities for professional development. Oxford TEFL Connect is just one of the places where you can find support. As a member, you will join a vibrant community of teachers, discuss your challenges with like-minded people and receive guidance from experienced professionals.
We hope you have found this guide on how to become a TEFL teacher useful.
Now, there are just a few questions you need to ask yourself:
Do you meet the entry requirements for a CELTA course?
Do you have the resources and motivation to make a change in your life or further your career?
And do you wish you were working with people/ working abroad/ doing what you really loved/ applying your passion for languages to a job as …a certified English teacher?
So did our graduates.
Ready to launch your career as an English as a foreign language teacher?