We are very pleased to announce the first Training and Leadership in ELT conference by Oxford TEFL! After two highly successful online versions of our long-running InnovateELT conference, we have decided to gather top professionals from the worlds of teacher training and academic management for this free-to-attend online event. This time, our goal is to bring together a diverse variety of voices to help speakers and attendees share ideas and network with fellow professionals from across the globe.
That's where you come in! Our Call for Papers is now open. This means that we are looking for proposals for workshops. Before we outline our vision for the conference in more detail, here are some basics:
Date: Saturday 18th June, 2022
Time: 11.30 – 18.00 Spain time
Workshop start times: 12.00, 13.00, 15.00 and 16.00 Spain time.
Workshop duration: 45 minutes
Call for papers deadline: Monday 21st March, 2022
Conference timetable published: Monday, 19th April 2022
All being well, you have made a note in your diary and are now considering what exactly you might want to present at the Training and Leadership in ELT conference. As always, we trust the expertise and intuition of the global community of teachers and trainers. Indeed, what follows is simply a little more information to help you make up your mind…
What are the benefits?
A guaranteed ticket to attend
Speakers at Training and Leadership in ELT will naturally be provided with a ticket to attend the conference in its entirety. We are expecting high demand for this free event. This means that giving a workshop is a great way to guarantee your place. As we saw above, all sessions will be recorded and shared with participants after the conference. Consequently, if some sessions don't work with your timetable (or you can't choose between two at the same time!), you will still be able to take advantage of the full event.
Your links shared on our event page
As well as this, we will provide you with the opportunity to link from our event page to your personal website, social media channels, and/ or blog. This is a great way to network before and after the conference. Certainly, many previous InnovateELT speakers tell us that they have developed some very fruitful professional connections in this way.
Entry in an exclusive prize draw
But that's not all! Our speakers will also be in with a chance of winning a Teacher Development Course of their choosing. This could be taken by the winner themselves, or gifted to a staff member, colleague or friend. Given the theme of the conference, our Certificate in Leadership in ELT would seem like a natural choice for the winner. We do, though, have ten to choose from overall. This opportunity is in addition to the general prize draw for attendees, details of which will be announced closer to the time.

Other activities
More details about exactly what to expect from the conference will be provided when the speakers have been selected. However, we are very pleased to announce the return of our popular zoom garden. Like the physical garden at Oxford House, this is a space for catching up, networking, and discussing the sessions you have presented and attended. It will also be home to opening and closing plenaries as well as a social quiz activity towards the end of the day.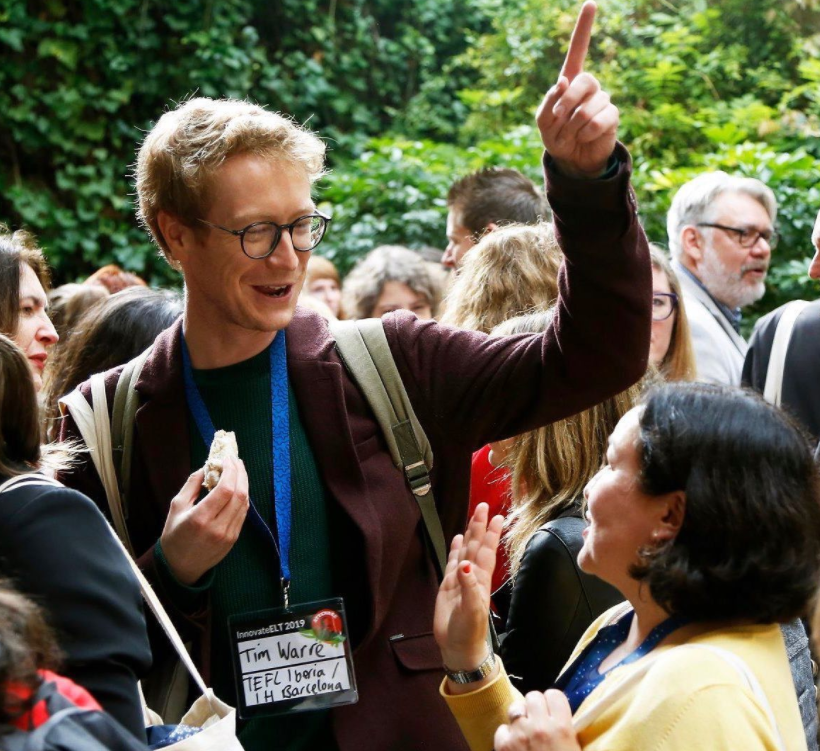 Last, but by no means least, the conference will be raising money for our charity partner, CAMFED. This organisation works to educate girls and young women in Africa. Perhaps surprisingly, it costs only €150 to send a girl to school for a year. During our last fundraising drive, we were proud to raise over four times this amount! If you'd like to find out more about exactly what happens to donations CAMFED receives, click here.
What kind of sessions are we looking for?
Speakers
As we've seen, our aim for the Training and Leadership in ELT event is to create an opportunity for trainers, tutors, and leaders to share ideas related to their areas of interest and specialism. For this reason, we are keen to have a diverse range of speakers. These could include (but aren't limited to):
Directors of Studies
Academic Managers
Training Managers
CELTA/ CertTESOL tutors
DELTA/ DipTESOL tutors
Course Directors
Representatives of course providers
Tutors of Development Courses or Specialised Workshops
Materials Writers and Content Creators
Delegates are likely to be other professionals with similar roles, as well as teachers beginning to think about moving into training or leadership.
Topics
The TEFL community is well-known for being forward-thinking and innovative. This means that there is no-one better to decide the specific content of the workshops on offer than the professionals we are asking to deliver them. You may, for instance, wish to explore a particular approach to your chosen discipline, or present a useful resource, methodology etc. We anticipate that some workshops will appeal to the seasoned professional, while others may provide inspiration or practical tips for those looking to develop and diversify their TEFLcareer.
The final schedule will ultimately be curated by our Director, Duncan Foord and the Course Director for our CELTA course, Anna Stubbs. Between them, they have many decades of experience in teaching, training, and leading. This makes them the ideal team to ensure a line-up of varied and interesting workshops. We hope yours will be among them!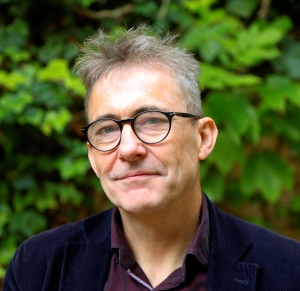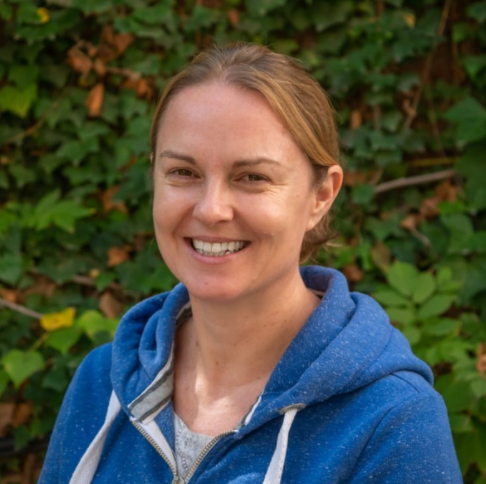 Format
Past Oxford TEFL conferences have received consistently excellent feedback about the slick, high-quality workshops delivered by our speakers. We have no doubt, therefore, that this will also be the case at Training and Leadership in ELT. The event will take place on Zoom, and our speakers will be able to take advantage of all the usual features such as screen-sharing, breakout rooms, use of video/ audio etc.
The main prerequisite is we would like all workshops to integrate some kind of interactive component. In keeping with our aims for the conference, it's important to us that workshops allow delegates to exchange ideas and engage with the presented content. You may, for instance, want to lead a discussion, include breakout room activities, conduct surveys etc.
We see several advantages to the online format:
Participants can join from around the world.
Sessions will be recorded and shared with speakers and attendees.
It reflects the changing landscape of training and leadership in ELT, with online activities becoming ever more popular.
Hopefully you are now – like us – buzzing with ideas! So, before you start working on your proposal, here's what you need to know…

What information will I need to submit?
Our online call for papers will ask you for the usual basic personal details. There are also some elements that you may wish to plan ahead of time, before beginning to complete the online form:
– A recent headshot (JPG, PNG file formats only. Attachment file size limit 1MB. Image width 300px X 300px).
– The abstract of your workshops (maximum 500 words)
– A short bio (third person, max. 500 characters)
– A one-minute video which briefly presents the content of your workshop and encourages delegates to attend.
As well as helping in the selection process, this information will help us to promote selected talks in the run-up to the conference. We will post on our social media channels (including Facebook and Instagram), explaining what attendees can expect and introducing our speakers and their specialist areas of interest. See here for inspiration from last year's InnovateELT conference!
You can see, then, that Teaching and Leadership in ELT promises to be an engaging day of workshops and networking opportunities. Watch this space for more information as the conference approaches – we hope to see you all there!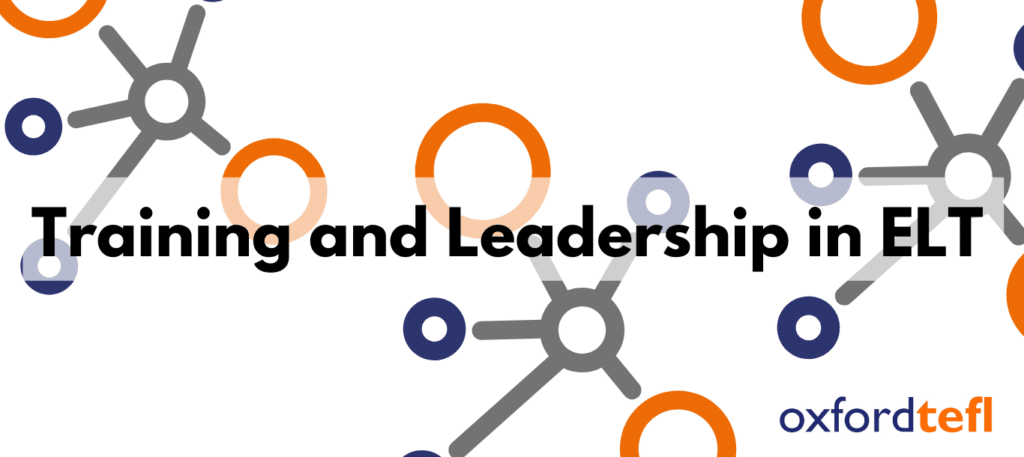 You can find our Call for Papers here.
Contact [email protected] for any enquiries.
Tickets for Training and Leadership in ELT will be available free-of-charge from Monday 19th April. Limited places will be available, so we'd encourage you to keep an eye on our social media channels.