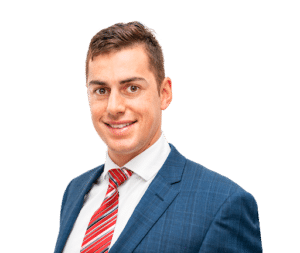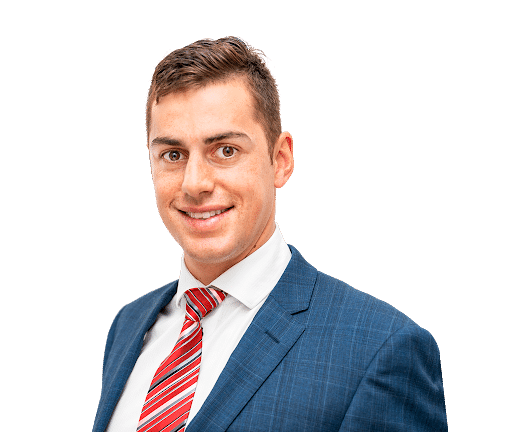 Daniel Pagnoccolo has been teaching primary and secondary school students in Moscow, Russia for the past two years. He is originally from Australia and previously taught primary school and secondary school students for five and half years there before moving overseas to embark on a new teaching journey. In this blog post, he explains his experience on our 4-week 100% Online CELTA course.
Why did you decide to get a CELTA qualification?
I decided to get the CELTA qualification for professional development but also because it was something that I had wanted to do for many years. I want to use the qualification to teach in different countries around the world as I enjoy travelling and teaching, so I want to combine both.
What attracted you to the 100% Online CELTA course with Oxford TEFL?
As mentioned in the previous question I have always wanted to complete the CELTA but time had always been a barrier as well as getting time off work. The 100% online CELTA gave me a chance to finally take the course and the option of an afternoon time slot meant that I was able to choose a time that suited my lifestyle.
I was also impressed by the professional nature from the first email that I sent enquiring about the course. I wanted to take part in something that would challenge me professionally and build upon my knowledge that I could take back with me to the classroom. This course with Oxford TEFL certainly provided me with new skills and knowledge I didn't have previously, as the tutors were fantastic.
What was the application process like?
The application process was streamlined and gave you a taste to what was to come during the course. After completing the online application, a pre-interview task was sent to be completed. Shortly after completing the pre-interview task, an online interview was arranged. It consisted of going through the pre-interview task questions and what would be expected during the course. Any questions that I had were answered during the interview and I was given a response on whether or not I was accepted into the course.
What was your day to day life like during the course?
The first week of the course was tough personally, as I was working during the day and then going straight to the first input session. Generally, the first week is a nice week to warm you into the course. You become familiar with the structure of the two input sessions, having a break, going into guiding lesson planning followed by online teaching practice. At the end of the teaching practice, there is a feedback session which includes both peer and tutor feedback.
Regarding time, the course is broken down into two and bit hours of input sessions (with a small break between each session), a 45min break, up to an hour of guided lesson planning, 2 hours of teaching practice and then feedback. There are small breaks in-between sessions where there are opportunities, but otherwise the course follows this structure for the 4 weeks.
As I did the course in the afternoon, my mornings consisted of preparing for lessons, writing assignments and writing up lesson plans. As long as you are organised and know when you work best, you will be able to keep on top of things. Leaving things to the last minute is not something that is recommended as it is such a fast-paced course and it is important to keep on top of the assignments.
What was the teaching practice like?
The teaching practice was my favourite part of the course because you were able to put the ideas and hard work through lesson planning into practice. I was fortunate as well to have such great students at both levels (A2 and B2) and they really enjoyed learning English so the teaching aspect was very enjoyable.
My advice for the teaching practice is to have your lesson plan with the Concept Checking Questions (CCQs) and Instruction Checking Questions (ICQs) close by to refer to during each stage of the lesson. Using Zoom was interesting and enjoyable and you will have a chance to practice using all the functions on Zoom during the first week and if needed the second week as well. The tutors will support you in developing your skills with Zoom, so if you have never used it before there is nothing to worry about.
The special thing about teaching online is the mix of nationalities of the students. It was fantastic to see different cultures and nations all interact together no matter their age or gender.
What were the other people on the course like?
We had a mix of different nationalities, ages and experience levels of teaching from those that had a PhD or masters to those new to the profession. The makeup of nationalities included trainees from England, the United States, North Macedonia, Turkey, Pakistan and Australia. No matter the age or experience level, the group worked well together and helped each other along through the assignments and lesson ideas.
What were your tutors like?
My group was very fortunate to have two fantastic tutors, Daniel Shiro and Bjarne Vonsild. Their wealth of knowledge around linguistics and teaching languages to foreign learners of English was exceptional. I took so much from their teaching pedagogy that I had never thought of trying in my own lessons, which have now become part of my teaching routine. The feedback that they provided (both positive and constructive) was personalised to suit your needs as a teacher so that you can modify and improve your teaching practice sessions.
What was the most challenging aspect of the course for you?
The most challenging aspect of the course for me was the assignments. It wasn't so much the difficulty of the assignments, it was ensuring that the strict deadlines were met as they came quick and fast, and combined with lesson planning and teaching practice it can seem overwhelming. As I mentioned previously, as long as you are organised, prepared for your lessons and use the allocated time that you have to work on the assignments, the workload is tolerable.
What has been the most rewarding aspect on the course for you?
The most rewarding aspect was seeing the students improve over the time we had teaching them. It was great to see them by the end of each two-week block have the confidence to speak and express their opinions as well as improve on their personal goals.
Which one thing do you wish you had known before the course started?
Even though I was warned by many people about the intensity of the course, it doesn't really hit you until you actually start. I knew it would be tough but didn't realise that my weekends would disappear, as they were used to write assignments and for lesson planning for the week. Even though I try to be very organised, I had to work on the weekends to meet the deadlines.
What's your best piece of advice for someone thinking about taking the 100% Online CELTA course?
My advice to anyone taking the 100% Online CELTA course is to stay calm and to have a plan B just in case technology doesn't work the way you would like it to. It is a great course for beginning teachers because the whole concept of online teaching was quite new, not only for myself but for my peers, even for the ones who have taught face to face for 15 years or more. In this way, you are not disadvantaged if you are new to teaching and teaching online could become more and more popular, especially for adult learners in the future.
What are your plans now?
My plans are to continue teaching in Russia and one day use my CELTA to teach in Western Europe. I also want to complete my DELTA/ DipTESOL sometime in the future as it opens even more doors around the world and to better positions.
Who would you recommend the 100% Online CELTA course to?
I would recommend this course to anyone who is new to teaching, and also to those who have taught for many years and have thought about completing the course but have not had the time. With the flexibility of the schedule times (morning or afternoon sessions) and the ability to complete it from your own home, it now gives more people a chance to obtain their CELTA certification.
Don't miss this chance to gain your CELTA qualification 100% online. Complete the application form here and take the first step to becoming a certified CELTA teacher intensively over 4-weeks or 14-weeks.