Are you thinking about moving to Prague to take your CELTA course but you are not sure how much money to save or what your costs are likely to be? We have compiled a list of likely costs for one month in Prague to help you get an idea of a possible budget and plan for your stay more effectively. The prices here are stated in Euros for ease of comparison, the local currency is the Czech Crown (CZK) though therefore some fluctuations are possible. If you stay in Prague for longer, your monthly budget is very likely to become lower over time as you will start spending like a local rather than a tourist.
One-month budget:
| | | | |
| --- | --- | --- | --- |
| | Low-cost | Average | High-cost |
| Accommodation | €375 | €400 – €500 | €550 + |
| Food and drink | €180 | €250-€300 | €350+ |
| Leisure | €70 | €100-150 | €200+ |
| Transport | €0 | €20 | €50 |
| Course* | €1200 | €1200 | €1200 |
| Total | €1825 | €2070 – €2240 | €2350+ |
*Pay your course fee one month in advance or bring a friend and save €100. Check our website and Facebook page for any other special offers. You can check what is included in the course fee here.
Oxford TEFL offers a 5 week stay in our student flat for €500 or to stay with a local host for either 4 weeks at €375 or 5 weeks at €450. These prices include rent, bills and basic amenities like washing machine, fully-equipped kitchen and wifi. Of course you can organise your own housing as well if you prefer.
Public transport in Prague is a dream. With a monthly pass, which you can pick up at Oxford TEFL on the first day, you are free to use trams, buses and the metro day and night! At the same time, Prague is a very walkable city so you may end up exploring everything on foot. Uber or the Czech equivalent Liftago are available as well as regular taxis but locals mostly use public transport.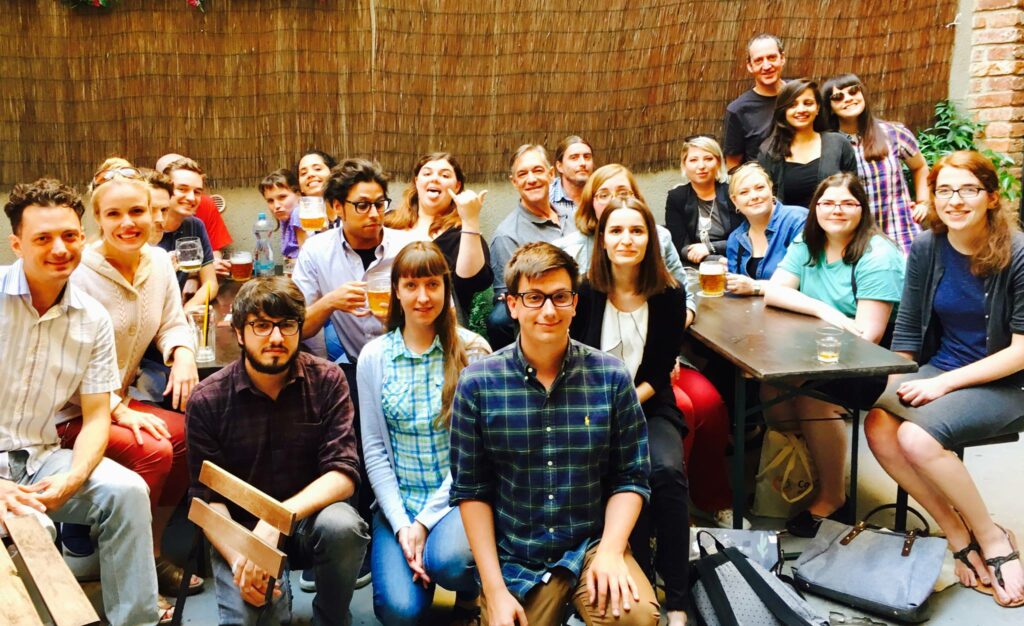 Lower cost
Prices vary quite a lot depending on neighbourhood, number of people living in the apartment and facilities. It's not necessary to live in the centre or in one of the popular expat areas as everything is easily reachable on foot or by public transport. Sharing a flat is very common for people of all age groups in Prague and a good way to keep it low budget. The turnover is rather high, which means it's easy to find a room. If you are flexible and for example ok to live in a walk-through room or share with someone, you can find very cheap accommodation. It might just take a little longer to get there.
Naturally, short-term housing is often more expensive than long-term rentals. If you intend to stay after the course, let us know and we can look at long-term housing options together.
Eating out is generally very affordable but if you consistently home cook meals with local ingredients (e.g. not avocados that have to be imported and are more expensive), you could comfortably undercut the low-cost budget and still afford a couple of draft local lagers on the weekend. Avoid touristy looking restaurants and shops and brush up on your Czech so you can shop where the locals go.
There is an array of free events, often taking place by the river. Prague is a very green city with lots of parks and free sightseeing spots. People love nature and often go hiking close to the city, which again, is completely free. Join one of the countless facebook groups to be kept in the loop.
Average cost
The cost of accommodation somewhat in recent years. Online accommodation services like Airbnb are not regulated in the Czech Republic which means that investing a little more in rent every month makes the flat hunt a lot easier. If you want to live by yourself, an average budget will get you something cozy close enough to the centre for long term. For short-term options a decent Airbnb stay might be your best bet.
With an average budget you can afford to eat out often and buy fresh groceries at farmers markets without counting every crown. Lunch menus in Prague are very cheap as long as you don't choose touristy places and often include soup for prices as low as €4. Local lager beers start at €1.50 for a pint – if you have a more acquired taste and enjoy an IPA once in a while, be prepared to pay something around €2.50 per pint. And if, for some reason, you don't want to wait for the tram that night, you can still comfortably afford to uber home.
This budget includes a monthly gym pass or yoga lessons, the occasional concert or cinema ticket, a river cruise to the zoo or similar.
Higher cost
Anything goes if you have money to spend. You can find luxurious apartments from €550 that are not only centrally-located but also very tastefully furnished. Treat yourself to a flat with balcony and a view over the city if you like.
With this budget, you could easily eat out for most of your meals in exclusive restaurants that serve exquisite international cuisine and buy groceries at high-end stores like Marks and Spencer's on a regular basis or even get them delivered to your home when you order online. Enjoy cocktails and craft beers in the nicest bars and see your favourite bands in the big stadiums. A weekend in Norway, the Tuscany or Berlin will easily fit in if you forgo that Angus steak on Wednesday night once in a while.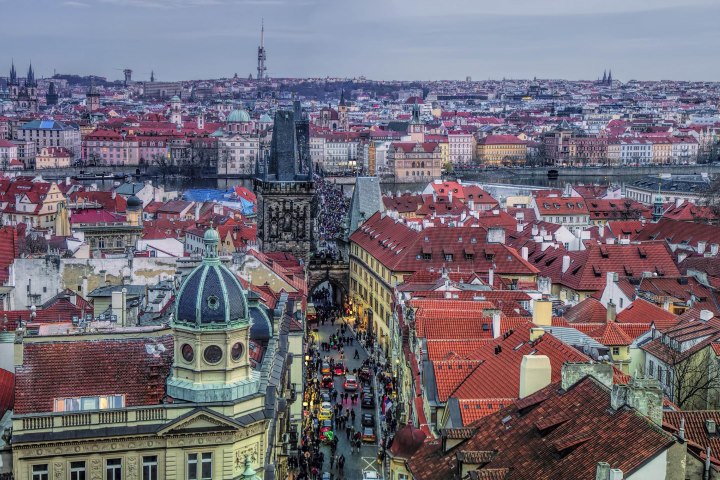 As a newly-qualified English teacher in Prague, you can expect to earn on average:
Private Class: €10 – €15 per hour
General English in an academy: €10 – €15 per hour
Business English/ Exam preparation: €12 – €18 per hour
As a newly-qualified English teacher in Prague, you can expect to make around €750 – €800 per month on average depending on how many hours you want to work. Your salary will increase slightly over time and as mentioned: long-term accommodation is much cheaper than short-term.
As you can see, you don't typically get rich by teaching English in Prague but it allows for a comfortable and social lifestyle with socializing events affordable even on a low budget.
If you would like to obtain an internationally-recognized TEFL certificate in Prague, apply for the course here or get in touch and we will be happy to answer any questions and help you start off in the best possible way.