Oxford TEFL Prague is proud to announce our first Free Teacher Development Day!
Join us on November 25th 2017 for our workshops on different areas of English teaching and learn the tricks of the trade from our experts. Whether you simply want to get some new ideas to take to your classroom or want to learn more about a specific area of teaching, there's something for everyone. Choose as many workshops as you like from the list below and join us for a day of development and networking.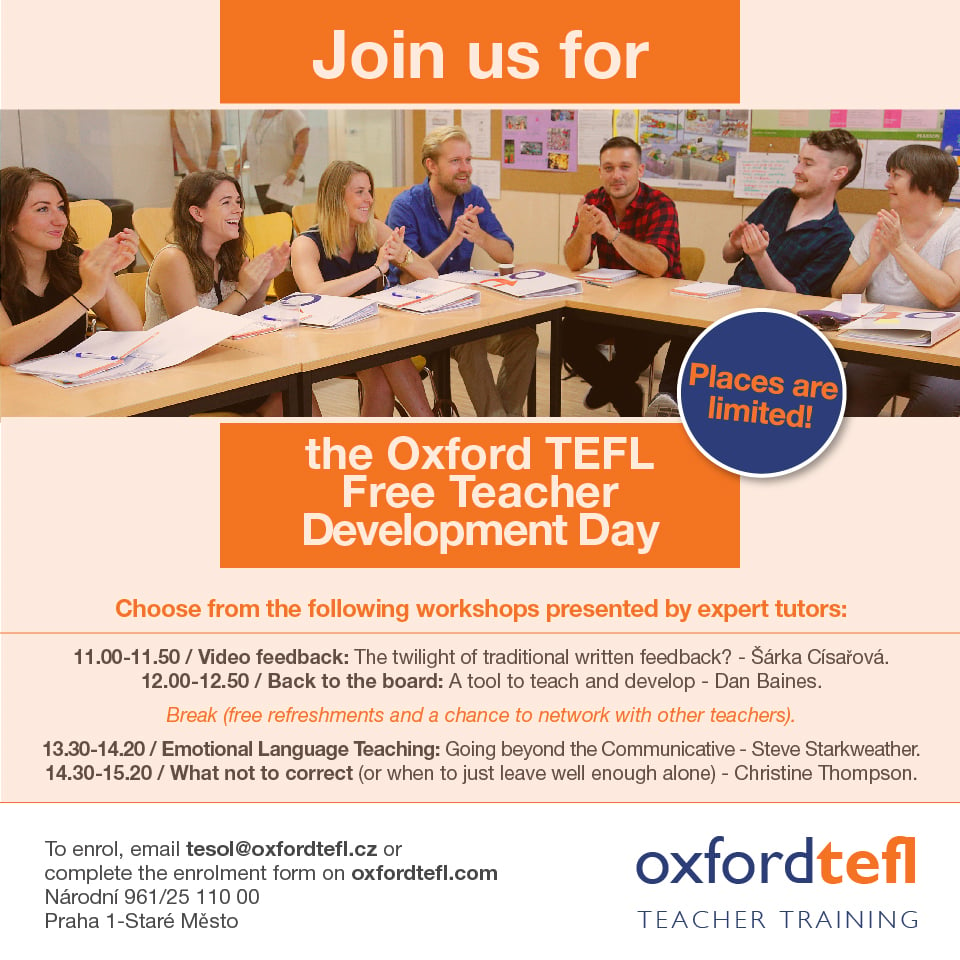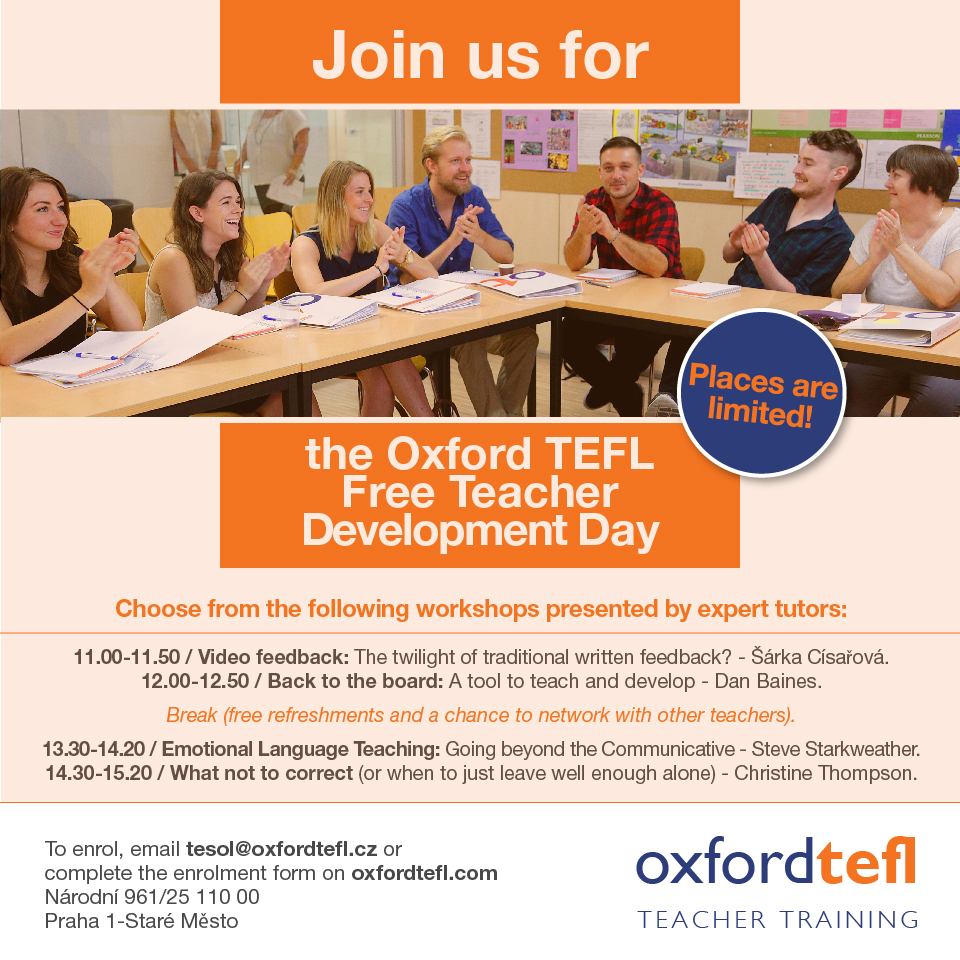 11.00-11.50         Šárka Císařová, Teacher at the Writing Centre of the Czech Academy of Sciences
Video feedback: The twilight of traditional written feedback?  
This workshop will explore ways of giving feedback on students' writing and pronunciation by audio-visual screen-casting. It will share the latest research findings as to the benefits and drawbacks of video feedback and give practical tips on how to respond to students' texts more effectively. 
12.00-12.50         Dan Baines, Oxford TEFL Diploma Course Director
Back to the board: A tool to teach and develop
We will at how the board can be used to support the students in a number of stages during the lesson as well as for your own professional development.
13.30-14.20         Steve Starkweather, Director of English studies
Emotional Language Teaching: Going beyond the Communicative 
Making the student's experiences the focus of learning through interpersonal and intrapersonal development.  This is building on the communicative approach by focusing on the way students make meaning of the world through the language that they use to express their feelings and experiences.
14.30-15.20         Christine Thompson, teacher trainer and Director of Studies
What not to correct (or when to just leave well enough alone)
An awareness-raising workshop for teachers dealing with the thorny issue of what constitutes a genuine language error and what else perhaps not, and subsequently what can be done about it. Among other things, we will look at aspects of native and non-native speech such as discourse markers, colloquialisms and 'alternative' grammars and pronunciation tendencies and how they may contribute and detract from general communicative competence for natives and non-natives alike. As well as the pros and cons of error correction in the ESL classroom.
These workshops get full, so we recommend signing up early by signing up below or emailing tesol@oxfordtefl.cz to help ensure you can be included in the list of participants.
Oops! We could not locate your form.